Providing great apparel since 2008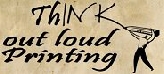 Screen printing is very much the same process as using a stencil. A design is pressed using a prepared screen where the ink is passed through woven mesh and onto the garment. The screen (stencil) is formed by use of an emulsion and exposure unit, much like photography was before the digital era. Each ink color requires an individual screen.
We use a professional, manual press and really can say we are a 'hands on' company. Each and every step of the preparing & printing process is done in house, and by hand. From creating the design onto a negative, burning the artwork onto the screen(s), taping off & aligning the press for accurate printing and then pressing the ink onto the product. A quick run through our industrial curing oven and the design is set and ready to be enjoyed!
Our inks are guaranteed to last years of wash and wear, are environmentally friendly and come in many colors!


Dye sublimation printing is a process that uses heat to permanently transfer a dye onto a product.
The dye transitions when the heat is applied, from a solid state to a gas state without going through a liquid stage.
This allows the design image to permeate the material being printed on with extraordinary colors due to the unique bonding of the dye with the product. The image is permanent, has no feel and will not fade. The dye-sublimation process is only available on light colored polyester or synthetic fabrics (perfect on performance fabrics!).
It is used for t-shirts, banners, sportswear and flags. We are also able to print on a number of items that are great as promotional products for your business, keepsakes for family reunions and graduations......and just plain fun!

Using a cutting plotter, we are able to produce high quality, weather-resistant vinyl signs, stickers, decor and more.
Perfect for personalization of numbers on athletic apparel and hats.
Create unique wall art, promotional items and advertisements.
Showcase your business logo on your vehicle or boat as the vinyl is weather resistant and waterproof!
Limitless possibilities!